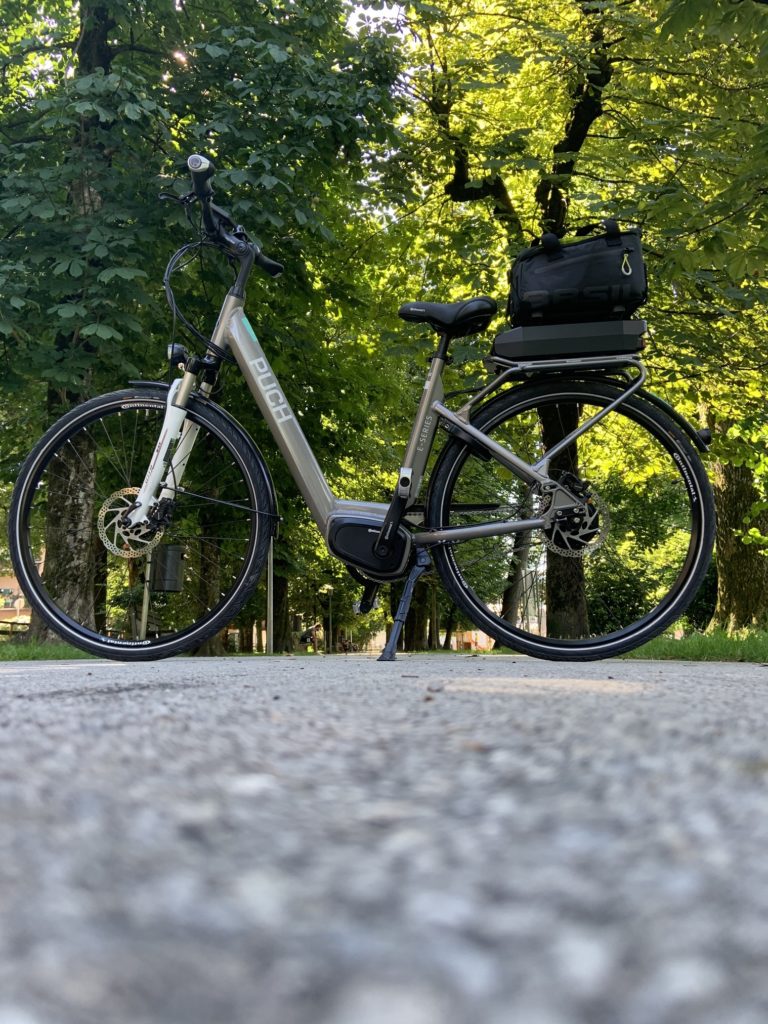 Reserve, pick up and start cycling
Make your vacation in Hallein/Bad Dürrnberg a cycling experience! With the new e-bike rental you can turbo on your excursions and glide gently through the city and the Salzach valley or leisurely explore the surrounding mountains.
In and around Hallein you will find the best conditions for sporty and enjoyable bike tours. Along the Salzach River you can ride from Hallein directly to the festival city of Salzburg, or discover Hohenwerfen Castle and the Eisriesenwelt (giant ice caves) on the Tauern Cycle Path in the direction of Pongau. The 31 TOP excursion destinations in the Tennengau can also be easily reached by e-bike. Simply reserve your e-bike for EUR 25,- per day (EUR 15,- for half day) and explore the most beautiful places of Hallein/Bad Dürrnberg by e-bike now.
Prices:
E-bike:
25,- € / day (9.00 – 16.30 h)
15,- € / half day (9.00 – 13.00)
Bike:
15,- € / day (9.00 – 16.30 h)
10,- € / half day (9.00 – 13.00)
Kids bike:
10,- € / day (9.00 – 16.30 h)
5,- € / half day (9.00 – 13.00)
Special:
Friday to Monday (12.00 – 12.00)
E-bike: 50,- €
Bike: 30,- €
Kids bike: 20,- €
Weekend:*
Saturday to Sunday (9.00 – 18.00)
E-bike: 60,- €
Bike: 40,- €
Kids bike: 30,- €
* Bookable only until Friday 14.00 clock