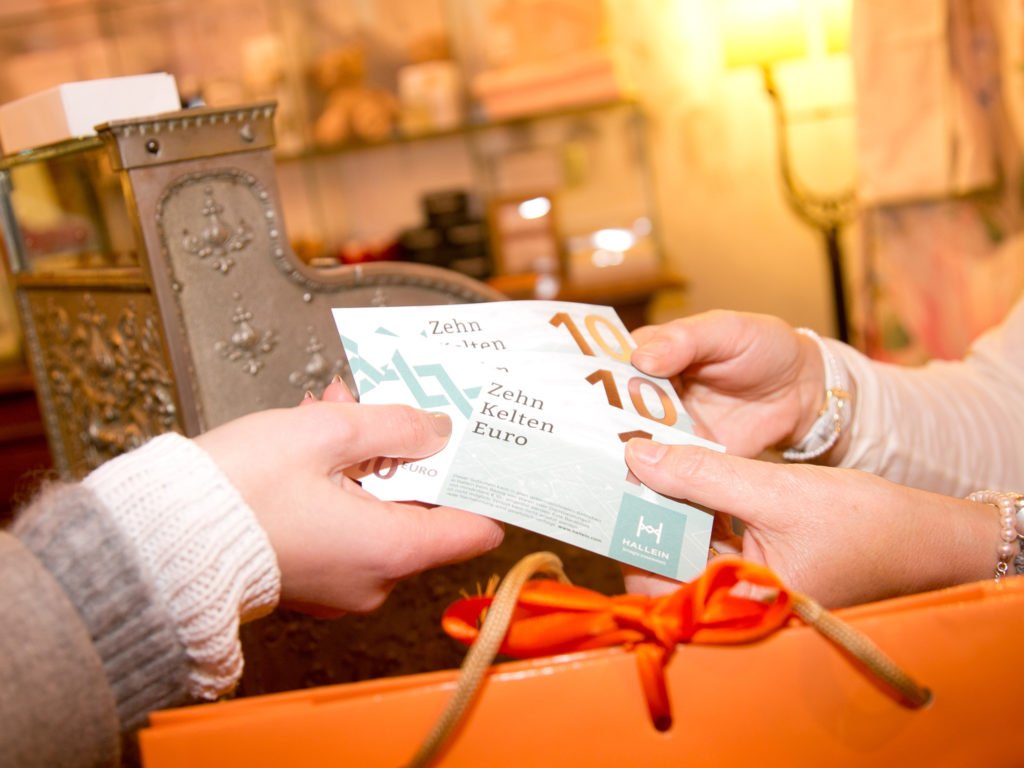 The Celtic Euro of Hallein connects
Hallein´s Celtic Euro is a voucher that brings many advantages. The Celtic Euro is not only a nice gift idea, it also strengthens the regional purchasing power. The regional currency connects consumers with the local businesses in the region and is a win for everyone.
One Celtic Euro corresponds to the value of a voucher of 10 Euros and can be redeemed in around 150 Hallein shops, restaurants, service providers and commercial establishments. From a shopping tour and a visit to a fine restaurant to a new hairstyle or a soothing massage – with Celtic Euros everyone can choose their own perfect gift and support the Hallein/Bad Dürrnberg region. The Celtic Euro is used like conventional cash and at the same time ensures that the local economy remains strong and jobs in the region are secured. From the region, for the region.
More information here: Kelten Euro Brochure.