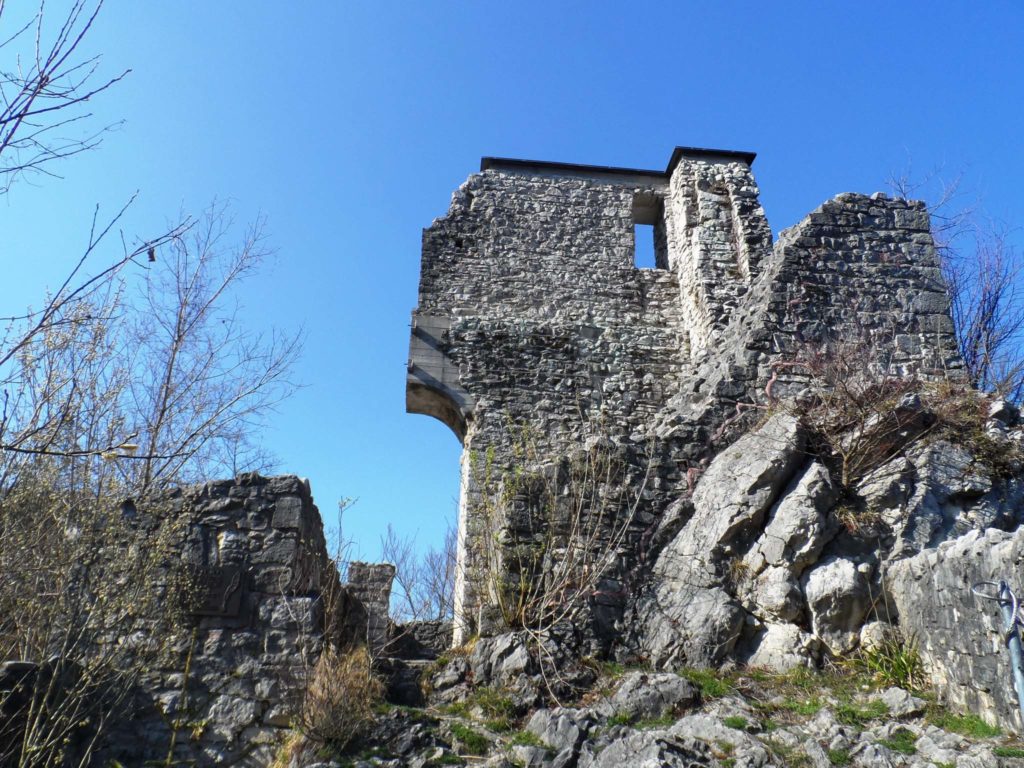 Castle ruin with salt reference
The Gutrat ruins are located in the Rehhof district of Hallein. Perched at 622 meters on a limestone cliff, the ruin is a listed building. Originally, Gutrat Castle was built to protect the salt works that were rediscovered in the 12th century. Today, the way up is an excursion tip for the whole family.
In 2004, the ruin, which is privately owned, was extensively renovated. If you would like to enjoy the view from above over the Salzach Valley, it is best to start from the district of Au in Hallein, at the Auwirt inn. Cross the main road and hike up the Salzquellenweg. After about an hour of easy hiking, you will reach the Gutrat castle ruins.