Culture
Gallery Wiespach Castle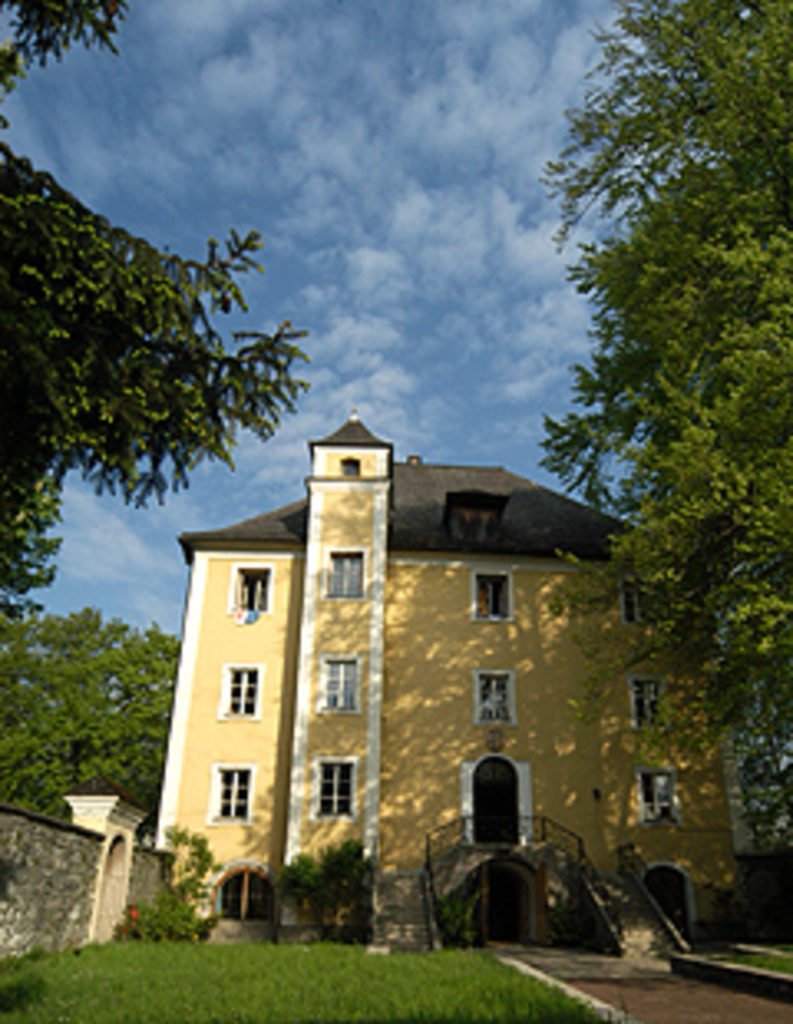 Bring modern art closer
The history of the Wiespach estate dates back to the 13th century. The historical ambience of the newly renovated castle forms an ideal space for art, literature and music. Art moves us, it creates the necessary space for thinking and feeling even in difficult times. Art is timeless.
The aim of Galerie Schloss Wiespach is to bring modern art closer to a broad public. Young artists are promoted with the artist-in-residency program and enliven the old castle. For the exhibition program curated by the art historian Dr. Margit Zuckriegl, the representative rooms of the castle form an excellent backdrop. Guided tours of exhibitions, readings, musical performances and good food are offered as part of the "PurPur Nights". Art and culinary delights combine to create unforgettable moments.
As an event location, the castle can be booked for weddings, baptisms, company celebrations, seminars. In cooperation with the municipality of Hallein, civil weddings are also held on site.