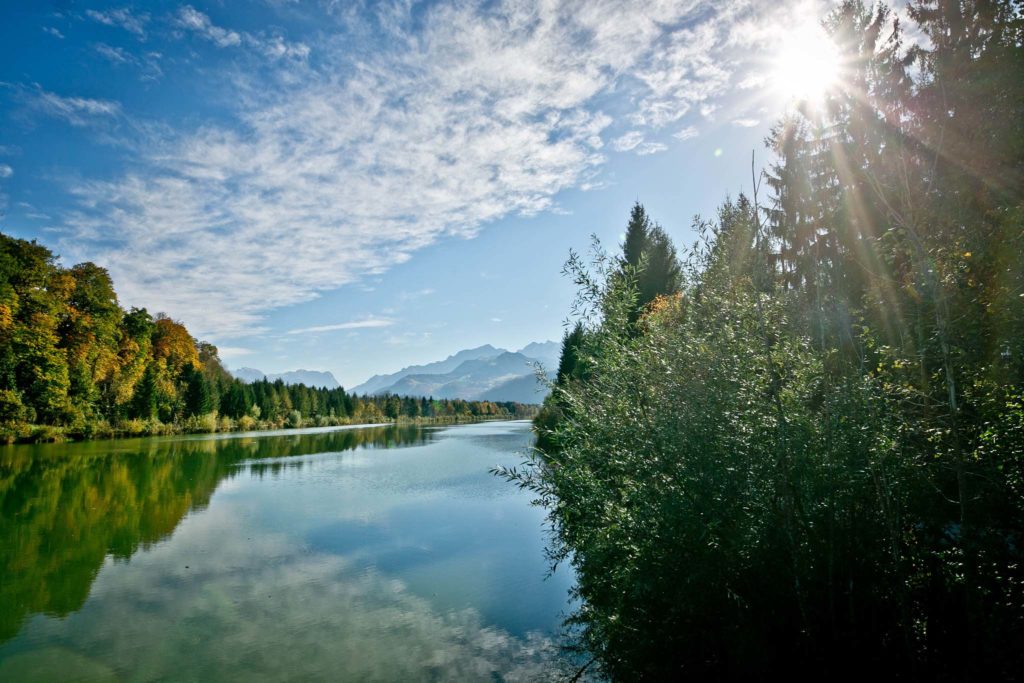 On to new hiking shores
Whether you want to call it a long walk or a leisurely hike along the Salzach, walking along the banks of the river is beautiful in any case. Popular with every age group is the Salzachuferweg on top. Last but not least, it is the ideal running route and suitable for strollers.
As a circular route via Kaltenhausen, which is known for its beer, as well as Urstein with its hydroelectric power plant, the Salzachuferweg starts in the center of Puch. It continues straight ahead along the Salzach, which is crossed by several bridges. So you can also walk in zigzags and change the bank sides including the perspective. Along the way, at Rifer Spitz, a cozy guest garden under trees and a children's playground invite you to linger.