Recreational facilities
Skaterpark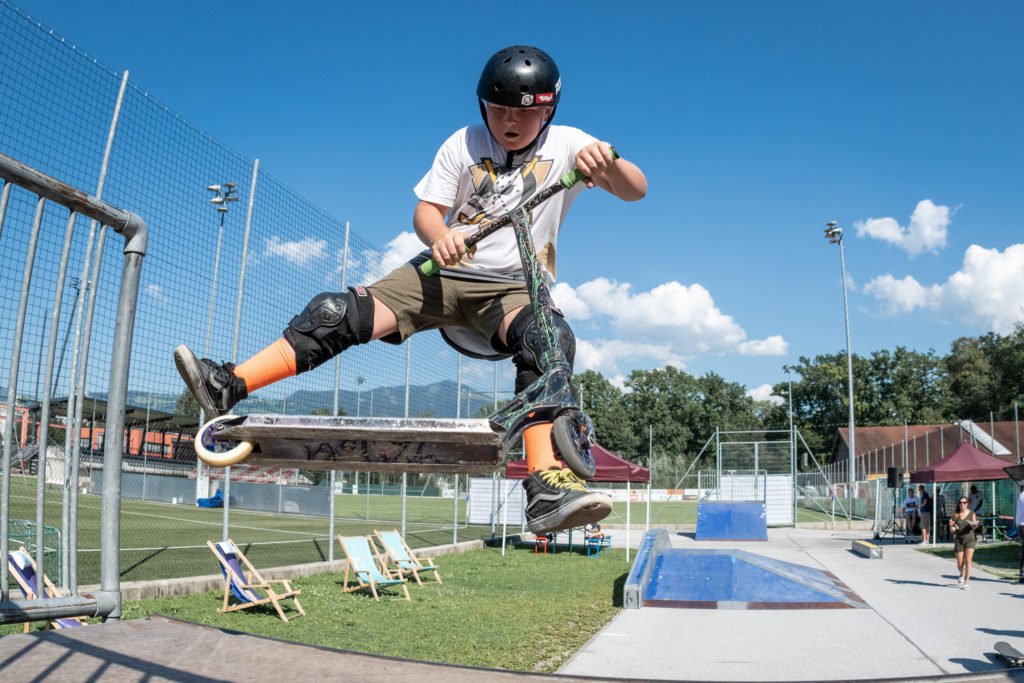 Jumps, ramps, pump'n'roll!
In Hallein, young people and children who like to be active are drawn to one place in particular: the Thomas Stangassinger sports facility. There, a specially created bike track, a so-called pump track, and a revitalised skate park with various obstacles promise pure action.
Whether with bikes, skateboards, scooters or other rolling equipment: If you want to combine sport and fun, you shouldn't miss these highlights in Hallein. While the kids practise tricks, parents can settle down in deck chairs and join in the fun. And if one or the other manoeuvre on the bike or board still needs to be perfected, then the motto is: come back again quickly, because the offers can be used free of charge at any time.