Arrival & mobility
Hop On Hop Off Hallein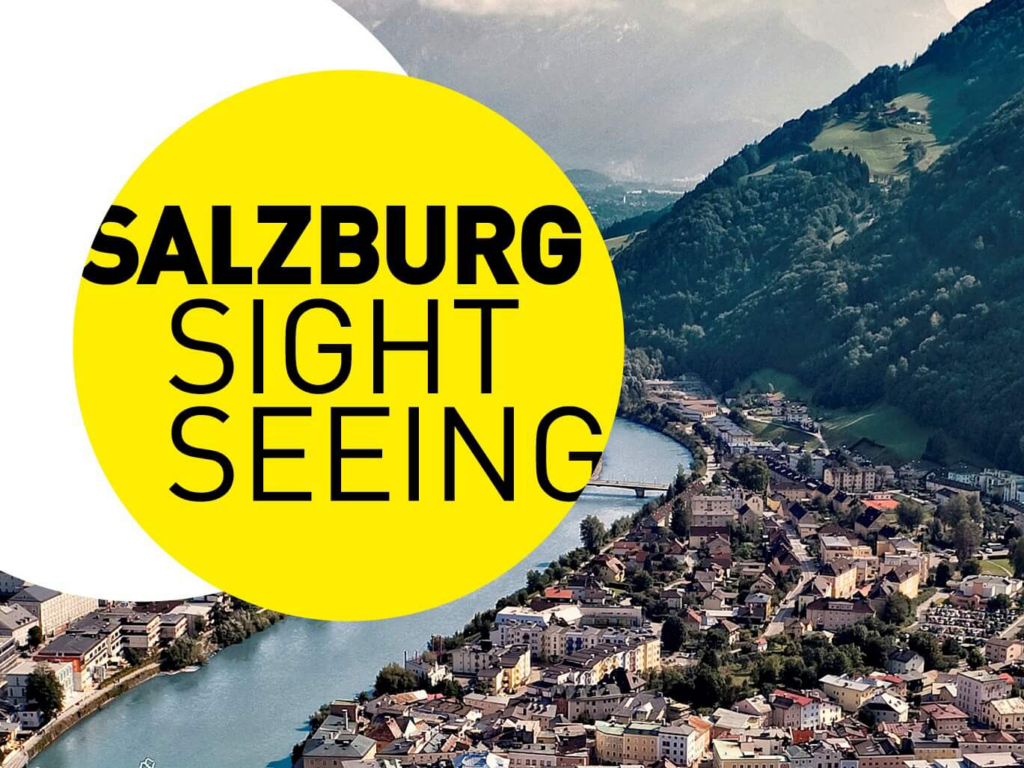 All infos at a glance
Get on the bus and enjoy the experience! Since 1 April 2023, the world-famous HOP ON HOP OFF buses also stop in Hallein seven days a week! "Salt Mine, Eagle's Nest & Historic Old Town Hallein" is the name of the new tour.
It starts at Mirabellplatz in Salzburg and leads via Hellbrunn Palace and the valley station of the Untersberg cable car to Hallein. There you can get on and off at two stations: at the Celtic Museum and on the Pernerinsel. The HOP ON HOP OFF tour continues to the Dürrnberg mine and then via the Kehlsteinhaus to our Bavarian neighbours in Berchtesgaden. As usual with the popular HOP ON HOP OFF buses, an audio guide is handed out during the tour – so you are provided with all the information!
The 2023 season starts on 1 April and lasts until 31 October.
Stops & Stopping times in Hallein
The "Blue Line" runs daily from April to October and stops in Hallein at the following times:
• Hallein Altstadt/Keltenmuseum: 09.47 | 11.47 | 12.47 | 15.47 | 16.47
• Hallein Pernerinsel: 09.49 | 11.49 | 12.49 | 15.49 |
16.49 Uhr

Prices for "Salt Mine, Kehlsteinhaus & Historic Old Town Hallein":
Adults (from 17 years), 24-Hours-Ticket: EUR 29,–
Adults (from 17 years), 48-Hours-Ticket: EUR 35,–
Adults (from 17 years), 72-Hours-Ticket: EUR 39,–
Children (6 to 16 years), 24-Hours-Ticket: EUR 15,–
Children (6 to 16 years), 48-Hours-Ticket: EUR 20,–
Children (6 to 16 years), 72-Hours-Ticket: EUR 25,–
Families, 24-Hours-Ticket: EUR 75,–
Families, 48-Hours-Ticket: EUR 85,–
Families, 72-Hours-Ticket: EUR 95,–