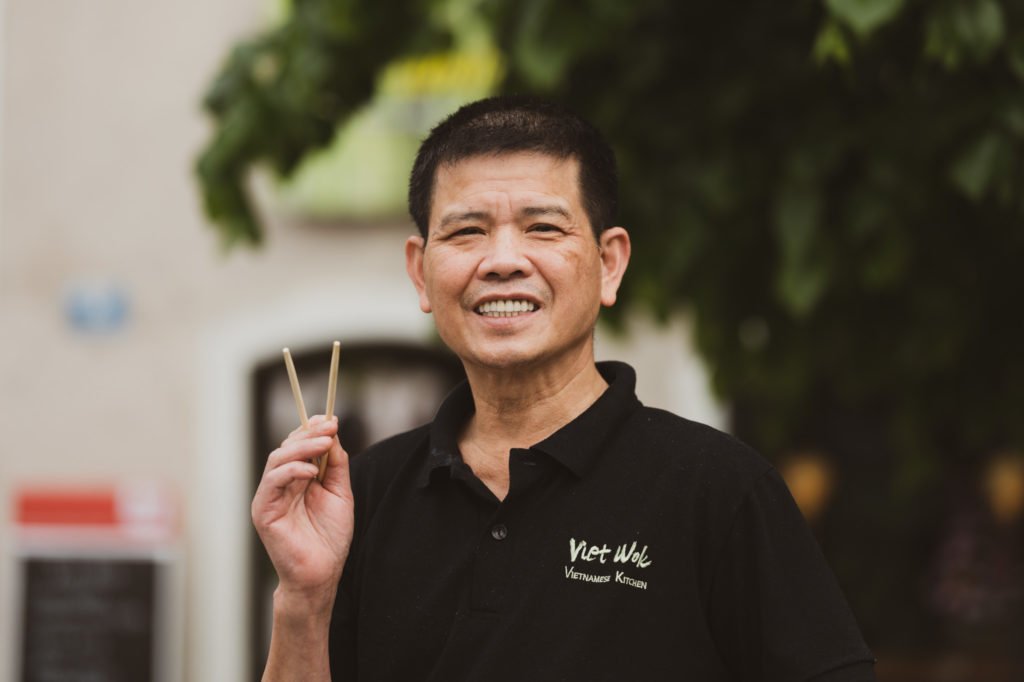 Fresh Vietnamese food
The minimalist Viet-Wok restaurant is located on the beautiful Schanzplatz in the heart of Hallein. If you decide to dine here, you can expect a wide selection of delicious Vietnamese specialities and top service. A special highlight: the tranquil guest garden, which is located directly above a small stream.
The varied menu includes crispy spring rolls, light summer rolls, pho soup, Thai curries and fried rice or fried noodles with meat, prawns or vegetables. Fancy a sweet dessert? Those with a sweet tooth can choose between sticky rice with coconut and chocolate, baked vanilla ice cream and baked banana with honey. To drink, there are various teas, beer, red and white wine, coffee and of course different soft drinks.