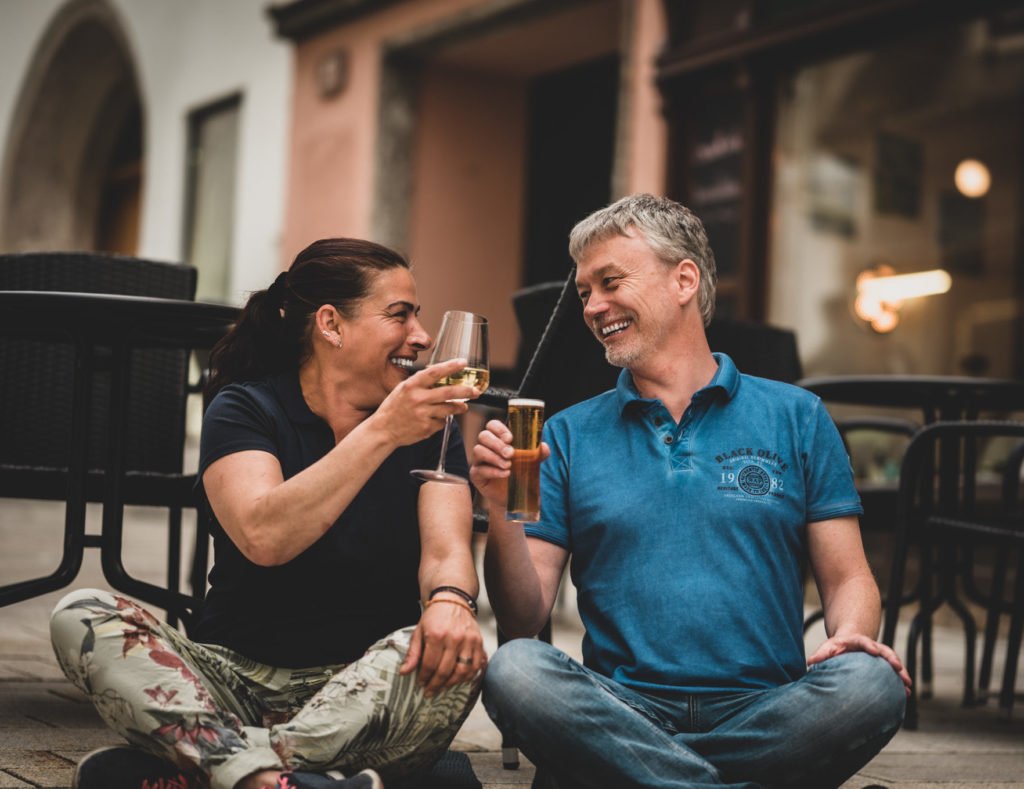 Hotspot for Greece lovers
Ta Leme in Hallein is the combination of a kafenio and an ouzeri. In Greece, a kafenio is a place where people meet over coffee to talk and play the classic game of tavli (a ball game). An ouzeri also offers fine food along with alcoholic drinks. Ta Leme combines all these wonderful aspects into a harmonious whole.
Enjoy a delicious selection of meze with Greek wine or beer – you can't get more holiday feeling than that. By the way, meze is the Greek version of tapas. They include pita bread, fresh tzatziki, feta in oil with oregano and tamaras (fish eggs). Of course, you can also get main courses and delicious daily specials at Ta Leme. For dessert, there are different variations with Greek yoghurt and halva (a sweet made from sesame paste). If you want to take a piece of Greece home with you, you will find it in the shop.