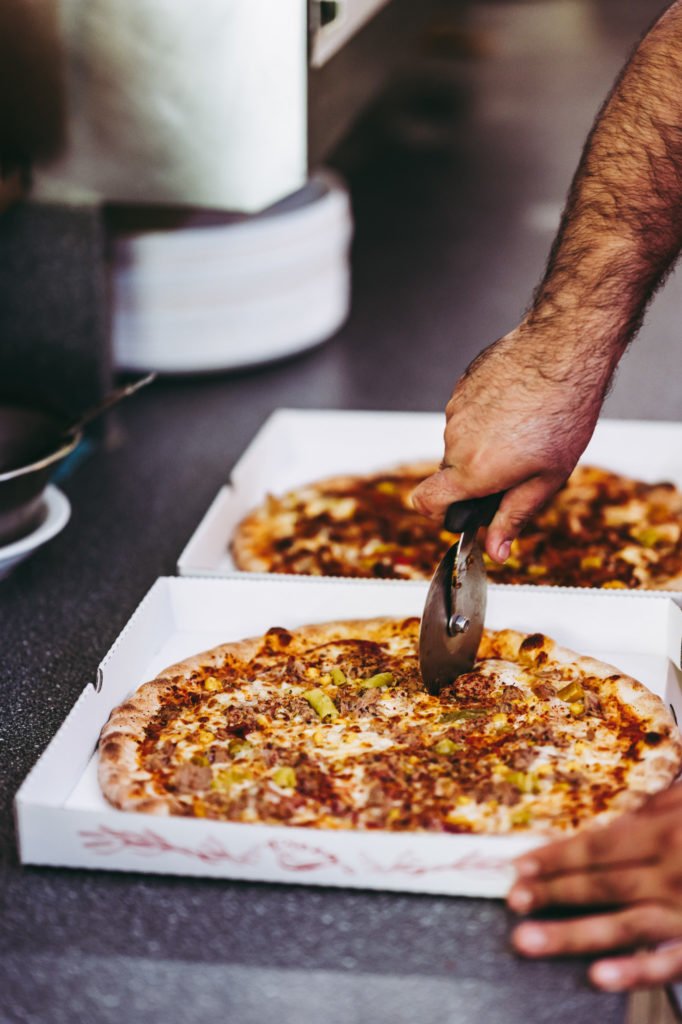 Italian and Turkish fast food
From pizza, pasta, pide, kebab, chicken wings and cevapcici to French fries and Wegdes: Pizza Xpress at Kornsteinplatz has all the popular fast food classics! Whether for a quick lunch between two appointments or a late dinner after a few drinks: At PizzaXpress you will find the right dish for the big appetite.
But not only delicious Italian and Turkish dishes are on the menu, there is also a selection of Austrian classics – for example Käsekrainer, Fleischlaibchen and Hühnerschnitzel. Those who still have room in their stomachs after the hearty main course will be delighted with the small selection of sweet desserts: nut pancakes, baklava and Mohr im Hemd. A strong espresso helps you digest afterwards.