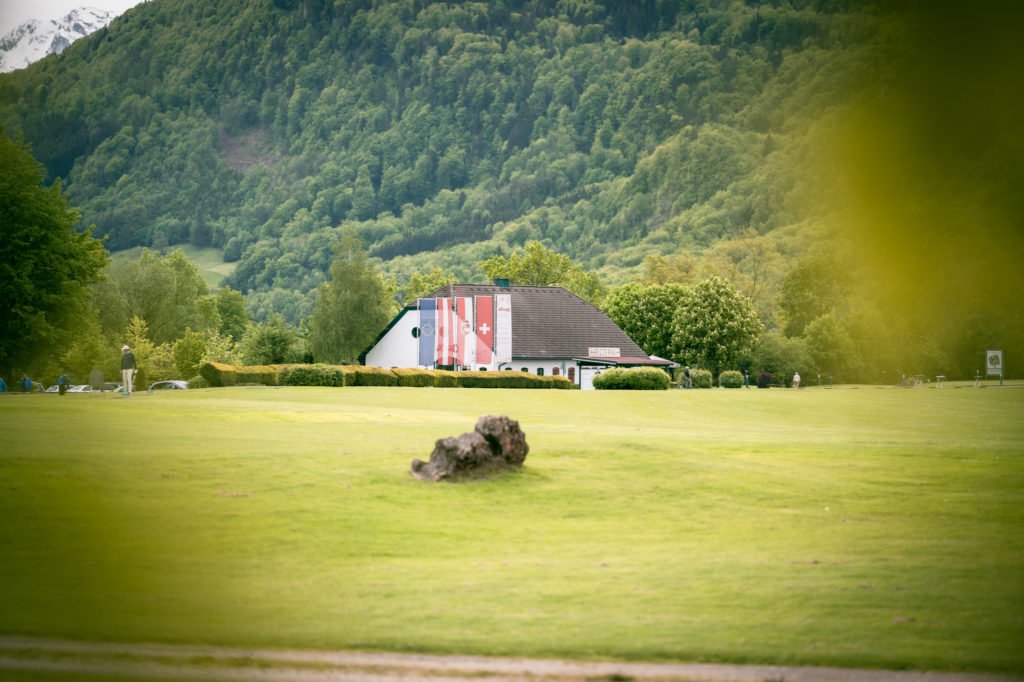 Italian restaurant for golf fans
The cosy Pizzeria Magno Rif is located in Schlossallee directly on the beautiful golf course. From the large guest garden, guests can watch the golfers hitting balls and putting. This makes the restaurant the perfect place for golf fans and those who want to become one.
On the menu you will find delicious Italian cuisine – pizza, pasta, meat dishes and seafood. And best of all, many of the dishes are prepared according to old family recipes, including the delicious pizza. Antipasti, salads, soups and a selection of high-quality red and white wines are also on the menu. When the weather is nice, the garden is the first choice, because surrounded by rolling green hills, the traditional Italian dishes taste even better. It is also wonderfully quiet.