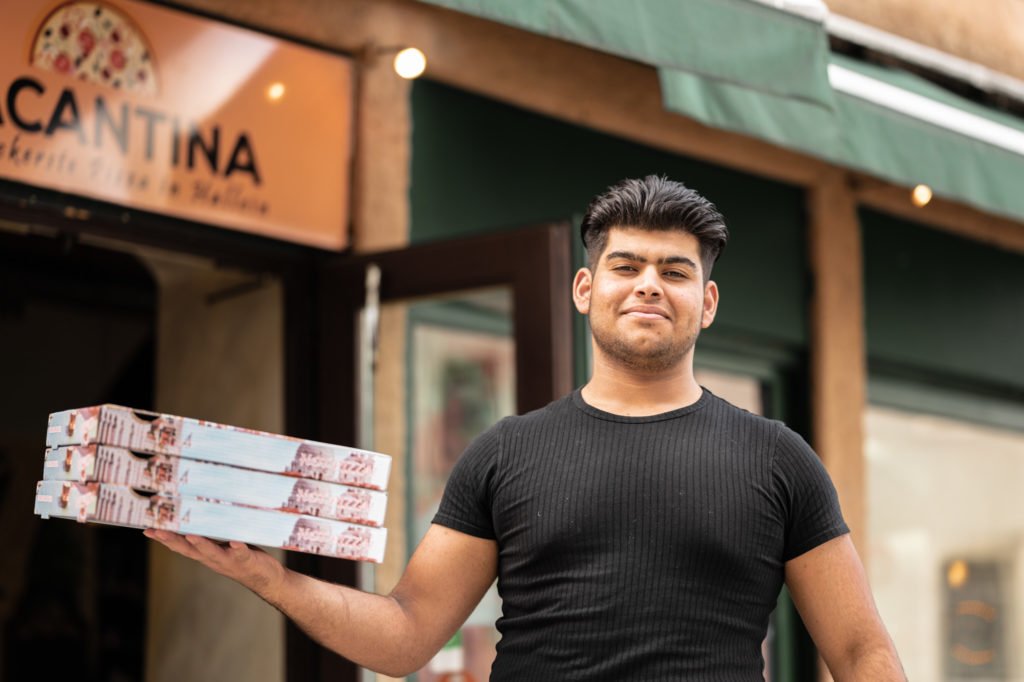 Italian specialities in a cosy ambience
The Italian bistro La Cantina is located on Oberer Markt and has a peaceful garden. Those sitting inside can make themselves comfortable at the bar or at one of the small corner tables. Apart from the ambience, the food selection is also impressive. The menu offers 25 different pizzas – from calzone to rustica – 16 different pasta dishes, fresh salads and fine desserts.
But a visit to the Italian bistro La Cantina is not only worthwhile for the large selection of pizza and pasta. You should also try the delicious antipasti and the zuppas, the soups. The menu offers a choice of seafood soup, garlic soup and parmesan soup with prawns. It goes well with a good glass of red or white wine. For dessert, you can choose between delicious profiteroles and homemade tiramisu. Buon appetito!