Nightlife & bars
Kevin's Art Bar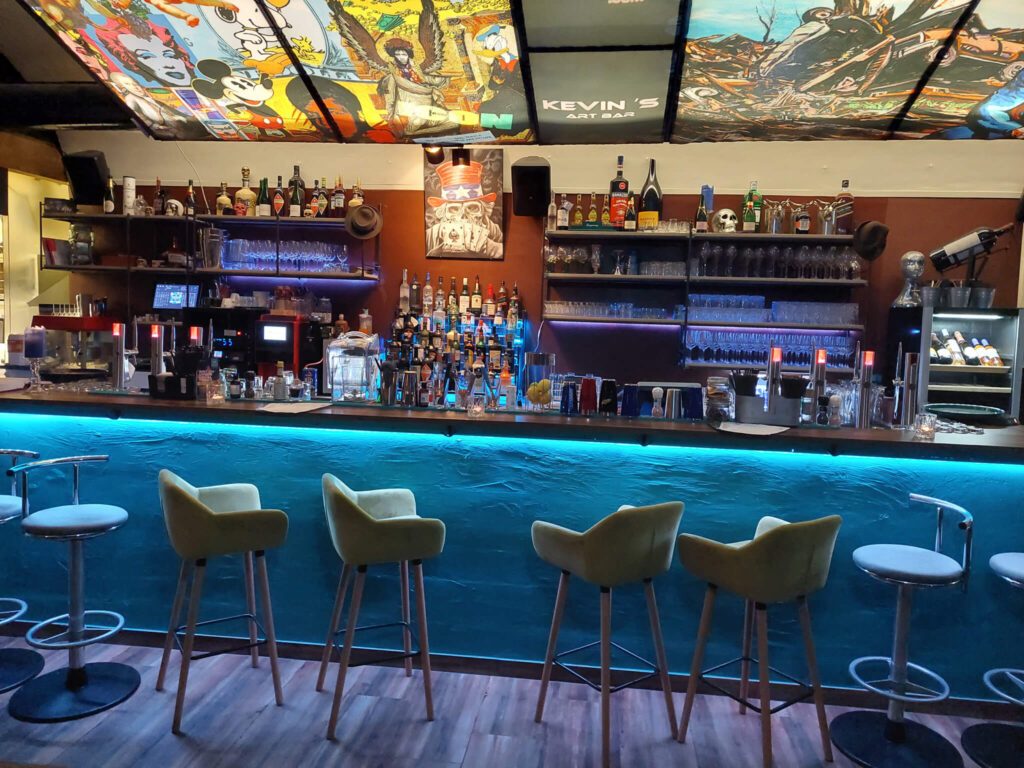 Your kind of bar in the heart of Hallein
Are you looking for an exclusive bar experience of a more exciting and stimulating kind? Then you'll find what you're looking for at Kevin's Bar right opposite the Stadtkino Hallein in Salzburg!
At Kevin's Bar you can expect a perfectly seasoned mix of selected drinks and specialities for gourmets who appreciate creative food trends around American-inspired cuisine as much as the best quality.

The service team is not only particularly attentive, but also enthusiastic about what they do. Take a seat and enjoy first-class cocktails, selected premium spirits and iced long drinks. Culinary highlights are the deliciously composed dishes that not only satisfy your hunger but also your wanderlust for America.