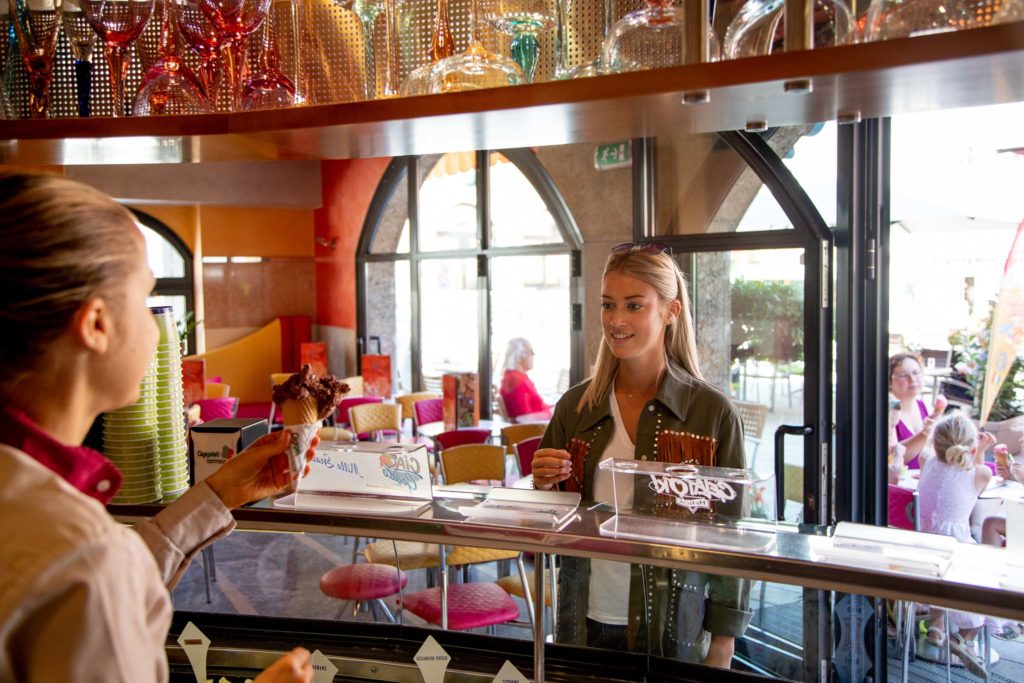 Ice cream enjoyment in the centre
The classic among Hallein's ice cream parlours on the central Bayrhammerplatz stands for variety and quality. At GelatOK you can choose between spaghetti ice cream and sundaes with fresh fruit, fine cone ice cream and excellent Italian coffee.
GelatOK has been a popular hotspot for Italian ice cream for more than 30 years. In the distinctive ambience of the historic old town, you can enjoy classic flavours and venture into the exotic.