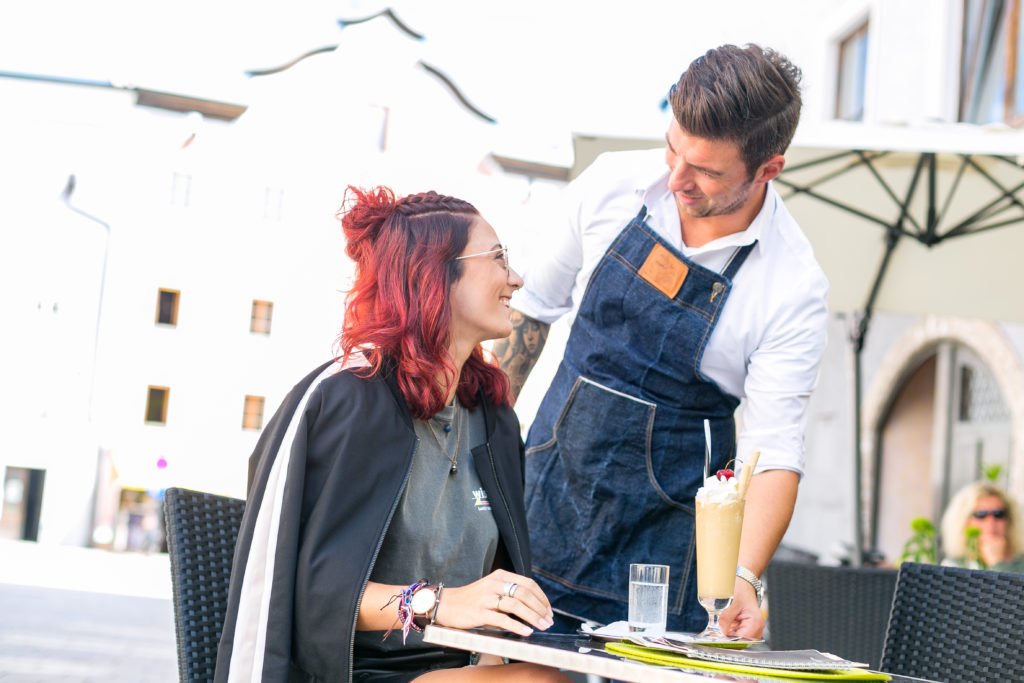 Chic café in the vault
Coffee and cake in the morning, cocktails and more in the evening: Salitri is a cosy café by day and a charming bar with Italian flair in the evening. Centrally located in the old town, it is a popular meeting place for locals and guests.
Breakfast and colourful snack variations are served up in the beautiful vault on Bayrhamerplatz. The pastry showcase is definitely worth more than a quick glance, and the cocktails also have a growing following. Whether you prefer to enjoy the stylish ambience indoors or let the sun shine on your face in the central guest garden is entirely up to you.