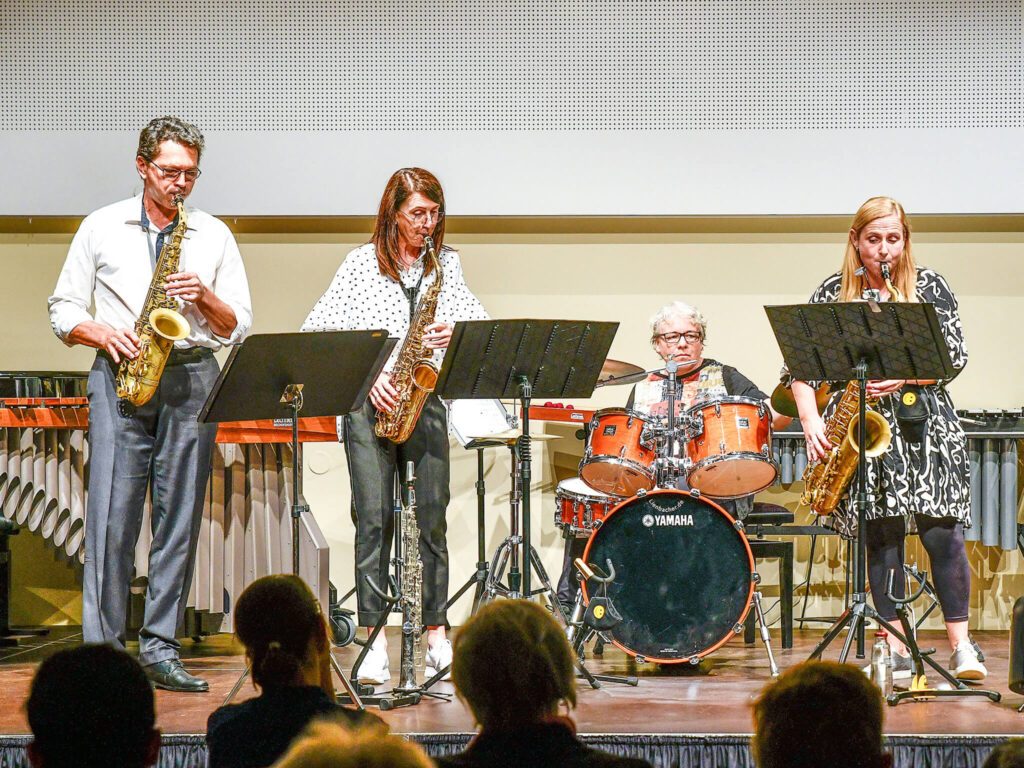 Eine musikalische Reise durch die USA
Mit vier Saxophonen, einem Kontrabass und Schlagzeug sind "Sax & Smile" eine eher ungewöhnliche Besetzung. Das Repertoire besteht hauptsächlich aus Jazzstandards und gleicht einer musikalischen Reise im "A-Train" durch die USA.
Sie machen Station in "Chatanooga" und "Georgia", fahren entlang der "Sunny side of the street" und blicken abends, irgendwo im Süden der Staaten, auf den "Blue Moon". Zum Auftakt der musikalischen Reise zeigen junge Schlagzeugtalente ihr Können.  Durch den Abend führen Sie die MusikerInnen Andrea Ballwein, Bettina Huber, Dietmar Juriga, Ingrid Riepler-Reisegger, Iris Moosleitner und Leonhard Riepler.