Sights
Silent Night Museum Hallein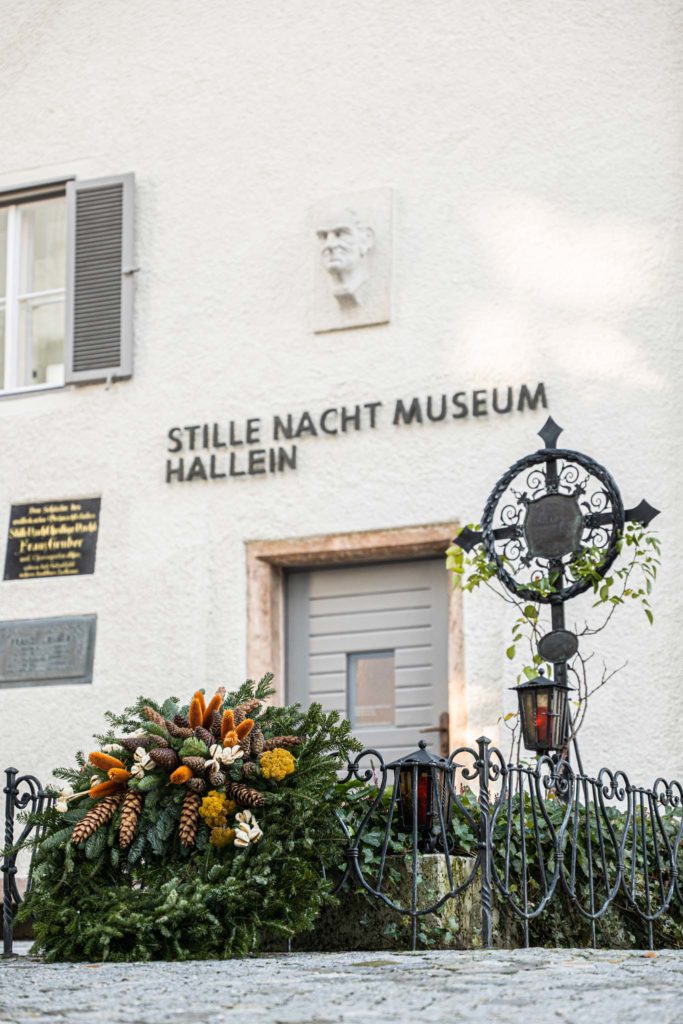 Immerse yourself in Silent Night! Holy Night!
The Silent Night Museum Hallein is located in the district of the same name, directly opposite the Hallein parish church – the place where Franz Xaver Gruber worked. Gruber has already performed his composition on the organ, which was renovated in 2018. The composer lived in the former sacristan's and choir regent's house, which is now a museum. Here his work is presented in a beautiful atmosphere.
The exhibition focuses not only on the history of the creation and distribution of "Silent Night! Holy Night!" as well as the living conditions of the Gruber family. Tip for the little visitors: In the family room on the second floor of the museum, you can playfully encounter the Gruber family with board games, puzzles, a photo station and a treasure hunt through the museum.