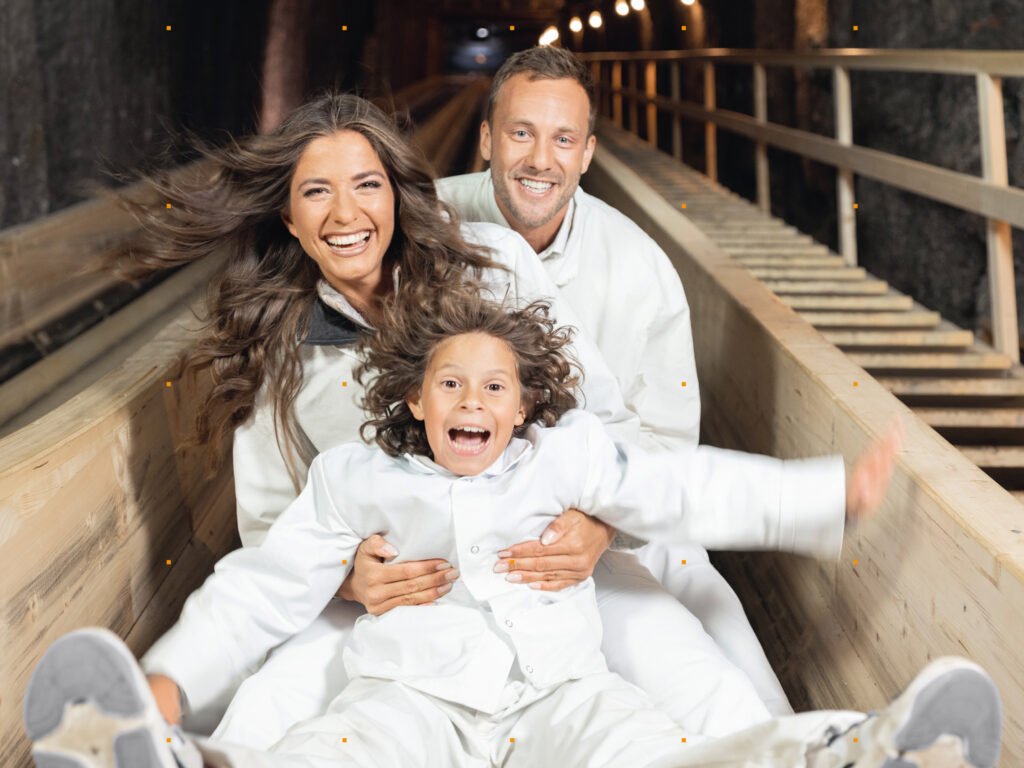 A journey into the heart of the salt mountain
In the Salzburg Salt Worlds in Hallein, everything revolves around salt and its significance as the "essence of life". The interactive journey through time begins with the modern salt production of the present day and leads via the magnificent Salzburg archbishops to the Celtic miners of the Dürrnberg. In the world's oldest exhibition mine, history is brought to life at the original site with the help of state-of-the-art technologies.
An absolute must is also a visit to the salt manufactory – the only show salt works in Austria. Here you can look over the shoulder of the master pan maker at work and experience how brine is transformed into gossamer salt flakes. Furthermore, the Kelten.Erlebnis.Berg attracts with a themed playground and the Celtic village SALINA. Experience up close and now also virtually via the new, free "Salzwelten Destination Guide" app how the Celts lived here at Dürrnberg near Hallein 2,600 years ago.