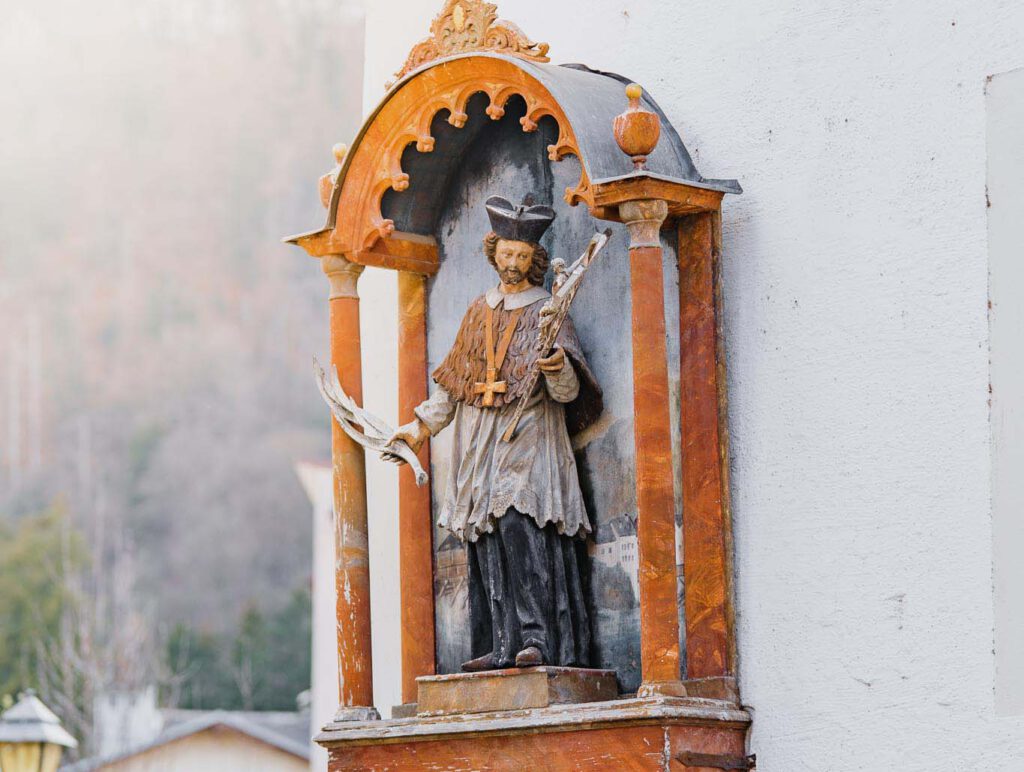 Patron saint of boatmen and rafters
Saint Nepomuk watches over the bridge over the Kothbach in Hallein's old town, not far from Florianiplatz. Born in the mid-14th century, the priest and martyr is one of Salzburg's patron saints.
But above all, St. Nepomuk is also considered a patron saint against dangers in and around water. He is the protector of boatmen and raftsmen and is said to give succor to all travelers crossing a bridge. John Nepomuk died by being thrown from Charles Bridge into the Vltava River and drowned as punishment. In 1729 he was canonized by Pope Benedict XIII.