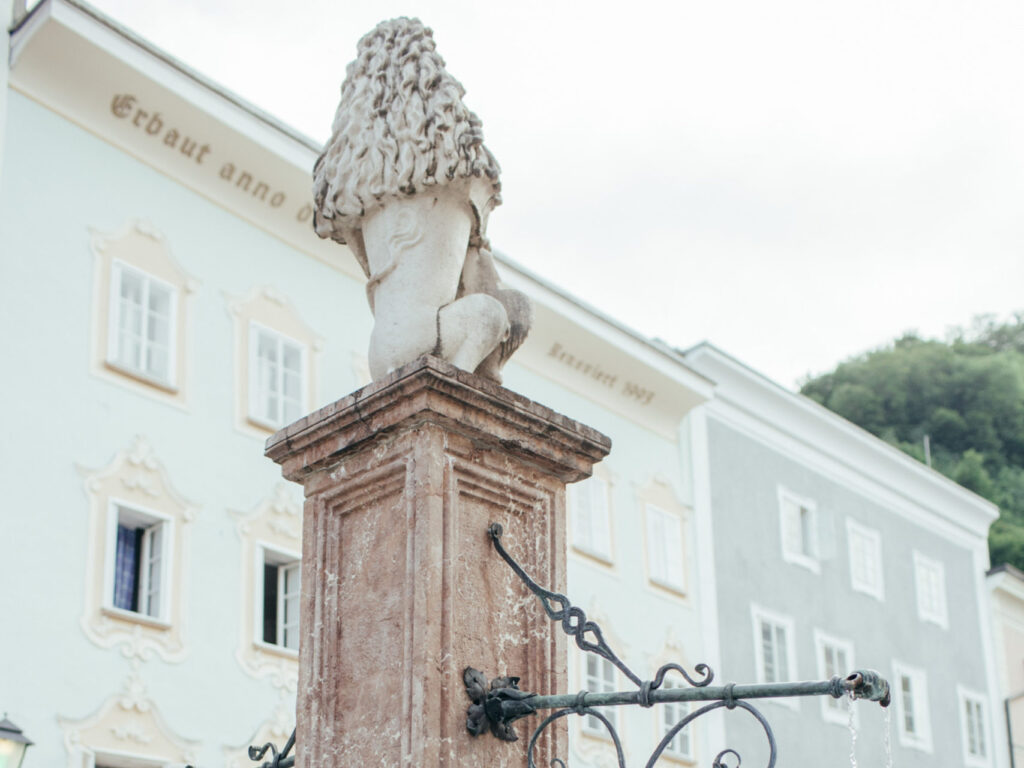 Bubbling joy in the old town
During a walk through Hallein you will notice: There are many different fountains here. Some of them are so-called box fountains, some made of Untersberg marble, like the Spitalbrunnen in Bräuerstraße. The Zeiserlbrunnen on Bayrhamerplatz is famous – because of a legend to which it owes its name.
It is said that a mayor's wife once lost a "Zeiserl". Because his wife was so unhappy about this, the mayor had the city gates closed and called on all citizens to catch the Zeiserl again. This story earned the Halleiners the name "Zeiserlfänger".