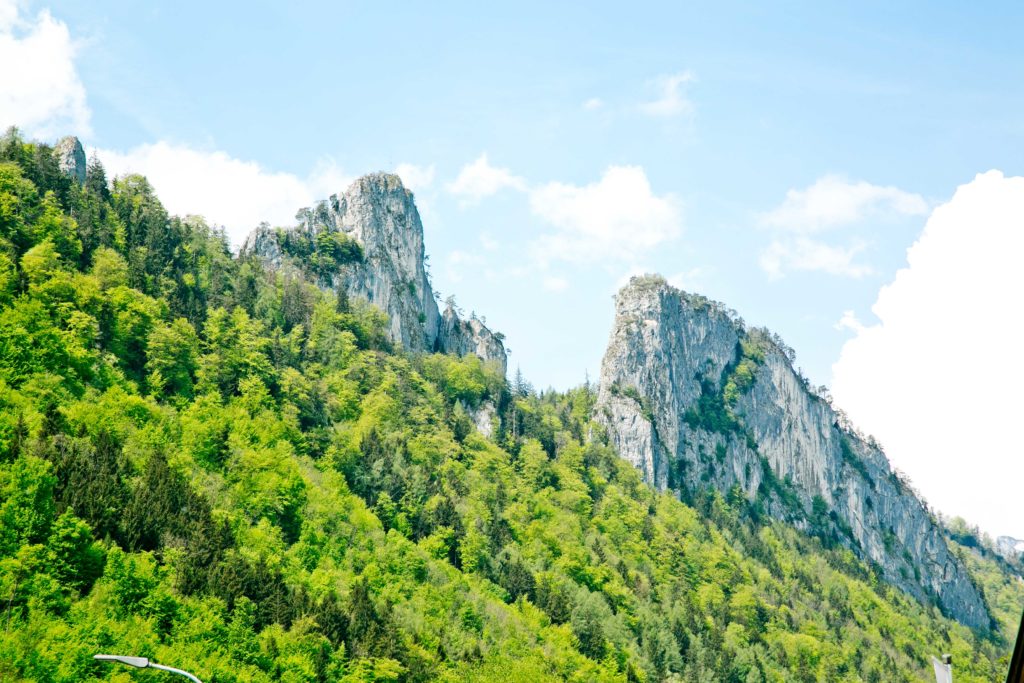 Two rock towers as landmarks
There are many legends surrounding the Barmsteine. The rugged rock towers are considered landmarks of the city of Hallein and are also extremely popular as a destination for hikes. Whether Small or Large Barmstein: The "Halleiner Ohrwaschln" are worth a trip! The path to the summit of the Kleiner Barmstein is in good shape.
On the state border with Bavaria, they rise proudly into the sky: the Barmsteine. Towards Kaltenhausen, their walls plunge almost vertically. With their distinctive shape, they can be recognized from afar. According to legend, the Bamstoana owe their special shape to the devil himself. The devil is said to have lain across the top of the mountain a long time ago, when there was still no gap. And as he lay there, he saw a procession pass by in the valley. This did not suit the devil at all, and he scratched and rummaged in his rage until the rock on which he lay broke in two in the middle.