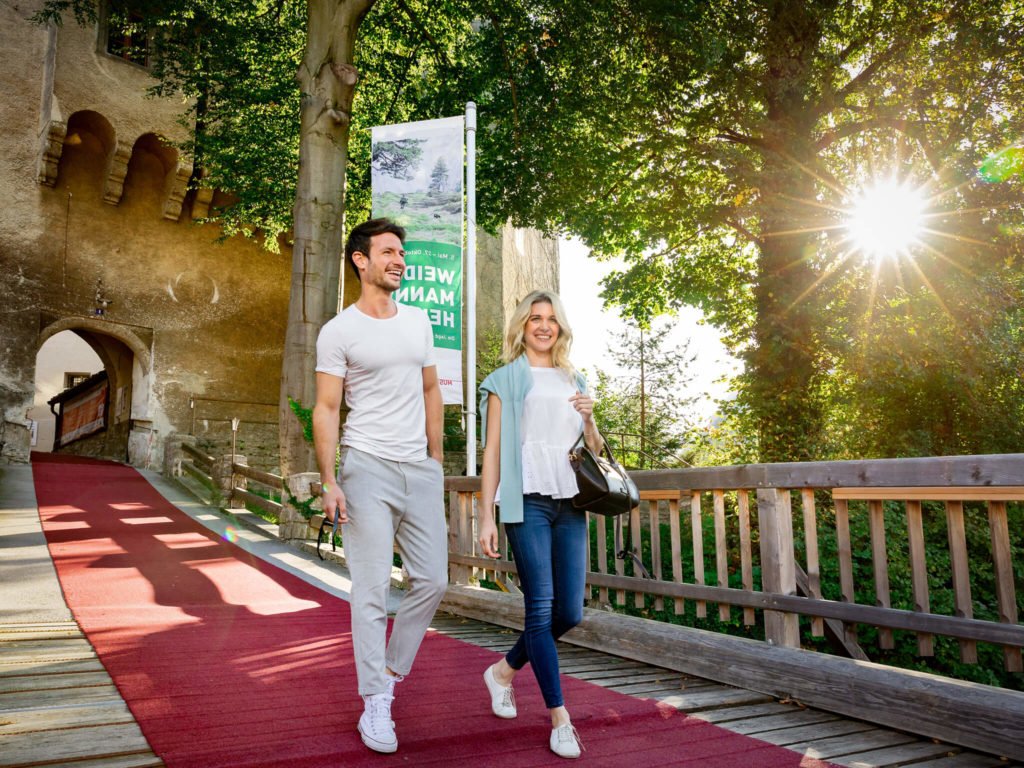 Travel through time with knights and dinosaurs
As ancient as the walls of Golling Castle are, the programme is contemporary and child-friendly. But there is also plenty for adults to discover. The picturesque location of the building, nestled in the town and perched on a rocky hilltop, makes the well-preserved castle a real highlight.
Whether it's Golling Castle itself or the numerous exhibits from days long gone in the associated museum: from the Neolithic Age to the Middle Ages, there are all kinds of fascinating things to discover. The fossil collection "Saurier & Co" takes you even further back in time. But it is not only "time travellers" who meet here; the locals are also proud of their castle, where wedding ceremonies, exhibitions and events take place regularly.