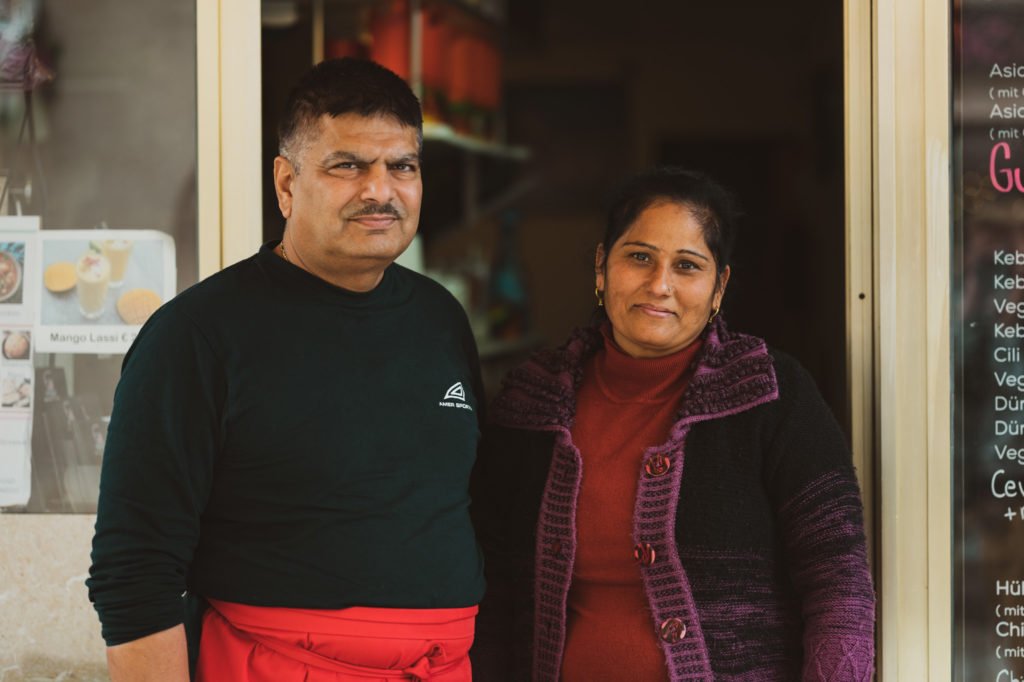 Snack with Indian specialities
Small but mighty! Guris Indisch convinces with freshly prepared Indian specialities. Crispy samosas, spicy curries, various lassis, Indian rice pudding… Fans of Indian cuisine will feel completely at home at Guris Indisch. But popular "to-go" classics like bosna, kebap, burgers and Asian noodles are also on the menu of this small snack bar.
High-quality ingredients are a matter of course at Guri's Indian. Whether it's a spicy curry, sweet blueberry lassi, chilli cheese kebap or chicken schnitzel burger with fries – every dish is cooked with love and served with care. And you can taste that too. On weekdays, there are also delicious lunch menus that change daily, for those who are in a hurry but still want to have "something good" for lunch.